You... but faster with sparky
Level up your company's social media posts with Content Spark
Generate buzz-worthy posts automatically from longer content. A unique human first AI moderation queue lets you quickly approve, edit, or reject posts in seconds.
14 days - no cc required!
This is what AI does best...
Get shareable takeaways from long content generated automatically.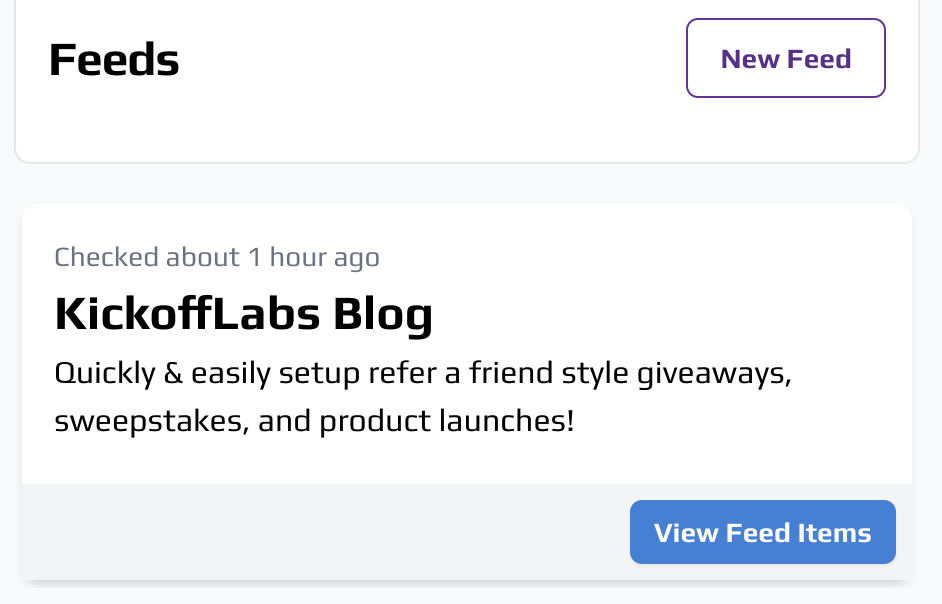 Step 1: Add your feed(s)
Connect your blogs to content spark or use individual post links.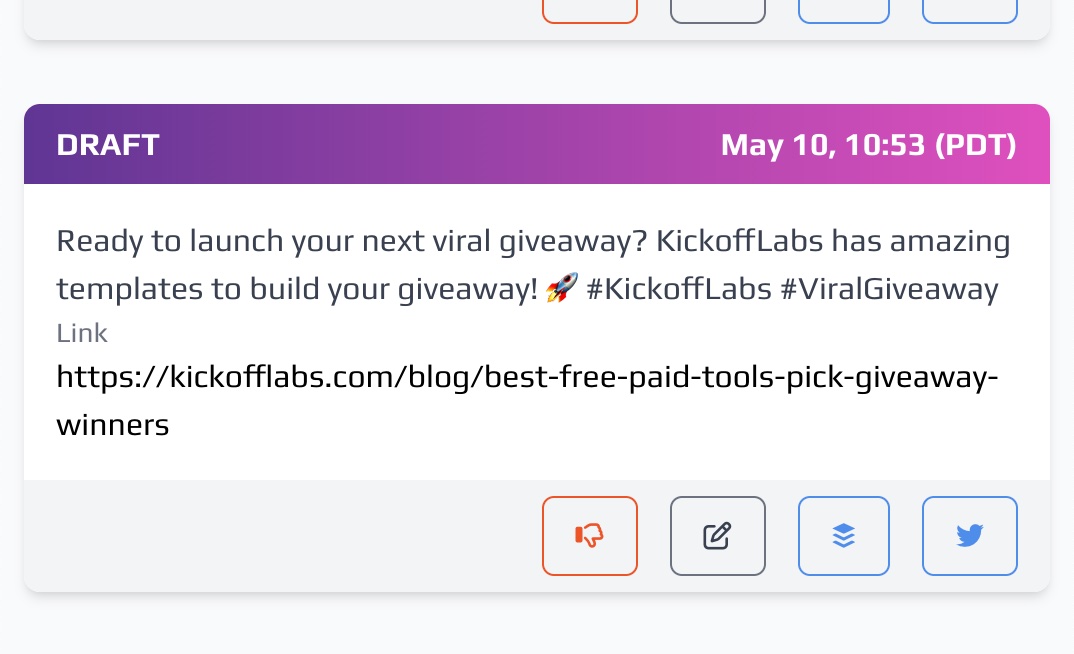 Step 2: Sparky Suggests Posts
You get suggestions based on key takeaways designed to promote the content.
Step 3: Approve and Post
An exclusive moderation workflow makes it fast to use the best ideas from AI.
Post faster & smarter with Sparky
From hours to minutes with more engagement!
"I went from spending hours per week extracting highlights from the KickoffLabs blog and podcast to 20 minutes with Content Spark… and engagement went up!"
Josh Ledgard - Founder
Why Content Spark?
Marketing workflows redesigned to partner you with AI
The AI is good at this. It can generate hundreds of ideas in a short amount of time. Content spark helps you pick the best and work smarter with AI to achieve your marketing goals.
Use AI to extract highlights

This is what AI is good at. Summarizing and extracting highlights from longer content.

Fast content moderation

There's going to be more good ideas than you want to post. Get the best from Sparky and toss the rest.

Don't forget the #hashtags

Sparky speaks #hashtag and will ensure your posts get properly catagorized.

Supports Buffer, Facebook, and Twitter

Queue up posts in Buffer or post directly to Facebook or Twitter. More options coming soon!